Events in Edinburgh & Glasgow
Spring is definitely in the air this Easter weekend in Scotland with summer just around the corner. This week at Destiny Scotland we've been looking at upcoming events in Glasgow and Edinburgh. With so many great events happening across both cities in April and May and lots of fun for all the family. From cultural events and festivals to cocktail weekends, there's something for everyone. Ensure to add these dates to your calendar so you don't miss out.
Upcoming Events in Edinburgh
Scotlands capital city always has a jam packed events calendar. Not only does it welcome millions every year to the incredible Fringe Festival in August. While almost every weekend you can enjoy music, cultural, food festivals or creative performances across the city in a number of venues, both old and new. Here are our top picks of the best upcoming events for April and May. What better way to enjoy these events than by booking a weekend away with family or friends in the capital. Allowing you to soak up all the city has to offer in style.
30th April 2019 (8pm-1am)
The annual Beltane Fire Festival returns to Calton Hill at the end of April. This event is one of the must attend events in the Edinburgh calendar. An annual celebration of death and rebirth as winter ends and summer begins. Expect fire, drums, pyrotechnics and hundreds of performers in this not to be missed celebration.
18th – 21st April 2019
The annual Edinburgh Science Festival has already kicked off and will run until 21st April across several venues throughout Edinburgh.  The theme for this years event is 'Frontiers' and is inspired by the 50th anniversary of the moon landing. With a variety of events set up for adults and more hands on workshops for kids. As well as inspiring talks from some of the greatest scientific minds who are leading the industry in research and development. The festival also includes various talks on sustainability and how we can improve our planet for generations to come. You can view the full upcoming events calendar on The Edinburgh Science Festival Website.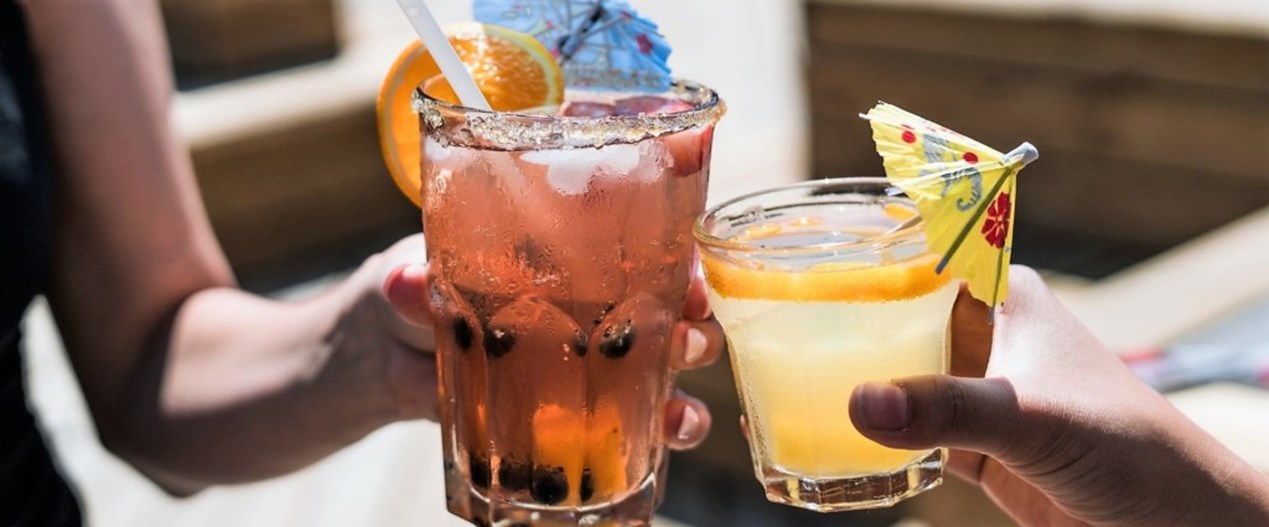 3rd-4th May 2019
Located at The Hub, Edinburgh enjoy a weekend long cocktail party. Featuring eighteen of the capitals finest cocktail bars all under one roof. Showcasing their latest cocktail creations. Tickets are only £12.50 and include a free welcome cocktail with all cocktails throughout the weekend priced at the discounted rate of only £6.50. With unique tasting experiences and a selection of light bites and street food. While featured brands include Edinburgh Gin, Patron Tequila and Jonnie Walker to name but a few. A great weekend to enjoy with friends. (Attendees must be 18+)
2nd – 4th May 2019
As the Scottish Ballet Celebrates its 50th year, they kick off the calendar with Spring! Two performances in one evening. This double bill, ballet extravaganza, is set to be buzzing with; energy, colour and guaranteed to send you home smiling.
The first performance of the evening is choregraphed by Sarah Laplane with her trademark 'quirky style' with a live performance by the Scottish Ballet Orchestra playing Mozart. While the second performance of the evening choreographed by Sir Kenneth Mac Millan is filled with 1920s dancehall glamour performed by a live ragtime band. Whether you're an avid ballet fan or a first timer, this will be a performance worth attending. Checkout the Scottish ballet website for tickets and a full list of future upcoming events.
24th – 25th May 2019
Edinburgh's Craft Beer festival 2019 will take place at The Biscuit Factory in Leith. The two day event will showcase world-class names in modern craft brewing. As well as live music acts and some of Scotland's finest street food. All beers and access to events throughout the weekend is included within the ticket price. (Attendees must be 18+)
Upcoming Events in Glasgow
Edinburgh is Scotland's capital, but Glasgow is the countries beating heart, filled with energy, passion and raw talent. A creative hub of artists, performers and the birthplace of some of the worlds most loved icons. Our Destiny Scotland apartments are located in the heart of the city, just a stones throw from Queen Street Station and the perfect location to explore everything that Glasgow has to offer. Here are just a few of the many upcoming events happening in Glasgow in the coming months.
17th May 2019
The annual showcase of Glasgow's contemporary artistic talent will take place at Kelvingrove Art Gallery against a backdrop of the worlds most renowned artist. Over 30 artists and designers will showcase their work.  Using a broad-based variety of mediums including; sculpture, photography and visual art. All of which will be available for purchase on the day. A great day out to witness local talent in the beautiful setting of historical Kelvingrove.

31st – 3rd June
The festival itself takes place throughout Glasgow's beloved West End and is the cities largest cultural festival. With over 400 events taking place in 80 venues. Showcasing everything from music and local history. To exhibitions, talks and workshops. As well as theatre and dance performances and film screenings. The city is always buzzing and full of energy, and it's a great weekend for all the family to enjoy. The 2019 upcoming events program will be launched on Friday 26th April. Keep an eye on The West End Festival website for news and updates.
Events in Scotland
Our team at Destiny Scotland look forward to attending many of these upcoming events across Glasgow and Edinburgh over the next two months. And with over 100 beautifully furnished apartments to choose from, located across Glasgow and Edinburgh, what better way to experience the true vibrance of both cities. Book your trip away today.
We've highlighted our top picks for April and May, however you can find a full list of upcoming events taking place throughout Scotland on our website.
What events will you be attending over the coming months? We'd love to hear from you.